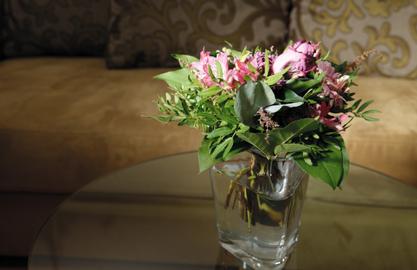 Best price guarantee
Reservation at the best price guaranteed only on our website
Rooms and suites in the center of Vienna
The perfect solution for long or short stays
Be "at home" in the heart of Vienna.
Take a break from the everyday stress and relax in our family hotel.
Good to know
Check-In: From 15:00 hours
Check-Out: Until 12:00 hours
Children: All children are welcome.
Pets: Free! Pets are allowed on request. No extra charges.
Cards accepted: American Express | Visa | Mastercard | Dinersclub | JCB | Maestro
What our guests say
"
Excellent in absolutely all respects -- location, room, staff, breakfast. Very highly recommended indeed.
"
Ursula Murdoch
11-Jul-2018
"
Absolutely delightful stay @ the Wandl. Reception chose x me a singles room with the MOST wonderful view. Service is impecable! Rooms are lovely + pristine. Breakfast is very good + nicely laid out in a very pretty setting. Location is unbeatable. Would be back in a heartbeat! Thank you x ALL.
"
Rosina De Souza
27-Jun-2018
"
As in the past the Wandl was the perfect place during this visit to Vienna. Reception desk staff was pleasant and helpful. Room was very comfortable. Thanks.
"
James and Sandy Boyles
19-Jun-2018
"
Superbe situation - chambre confortable et soignée - excellent petit déjeuner - personnel attentif et disponible.
"
Françoise FLECHET
22-Apr-2018
"
I was very happy at the Wandl. The staff were friendly and helpful, breakfast was extensive and good, and you can't beat the location.
"
Thomas Martin
14-Apr-2018
Read more opinions
3 reasons to stay with us
24-hour front desk | Concierge Service