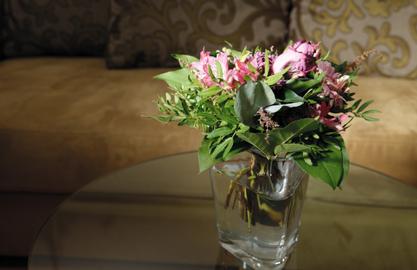 Best price guarantee
Best price guarantee only on our website
Rooms and suites in the center of Vienna
The perfect solution for long or short stays
for last minute travelers
Welcome to our hotel
Feel at home in the heart of Vienna.
Take a break from the everyday stress and relax in our family hotel.
Good to know
---
Here you will find all information about the registration before entering Austria and the quarantine regulation (pre-travel-clearance).
We are open again for all travelers - find here all the information for your stay.
---
Check-In: from 3:00 p.m.
Check-Out: until 12:00 p.m.
Children: All children are welcome.
Breakfast : Monday - Friday 06.30 - 10.00 a.m. | Saturday, Sunday, Bank holiday till 10.30 a.m.
Pets: Pets are allowed on request. No extra charges.
Cards accepted: American Express | Visa | Mastercard | Dinersclub | JCB | Maestro
What our guests say
"
Excellent hotel well placed in the centre of Vienna, with helpful staff and very good quality of service.
"
"
The Wandl is a wonderful old hotel in the old city of Vienna, 2 mins walk from St. Stephan's Cathedral and the Vienna underground. It was initially opened in 1850, but it has been upgraded and the quality of the rooms and facilities is modern and up to date. The service was always warm and welcoming and very responsive. I was in Vienna for a week of business meetings. While there, I was a bit jet lagged, and it was fantastic to be able to have a cappucinon made at the bar downstairs at any time of day or night. I will definitely stay at the Wandl on my next trip to Vienna.
"
Peter du Pont
10-Feb-2020
"
staying at the hotel was a unique experience, downtown, very close to celebrations, great breakfast, very clean, very friendly staff. everything in the best way possible for customer stay. highly recommend
"
"
Very friendly staff and hotel is in a good location.
"
"
The hotel is extremely warm and welcoming. I was lucky to have single room 509 which had an external window and quiet (except for outside construction). Breakfast was fantastic...great range of foods to satisfy everyone. Reception booked my taxi and arranged to store my luggage. Would definitely recommend and book if I return to Vienna.
"
Tracey Lawrence
7-Oct-2019
Read more opinions
3 reasons to stay with us
Personal service around the clock
Flexible terms and conditions
The perfect location in the heart of Vienna